Accommodation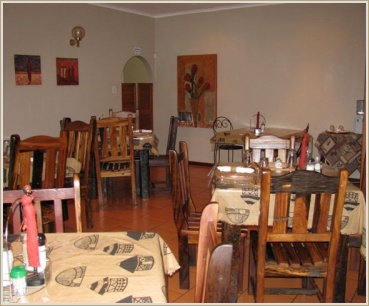 Mopani Bed and Breakfast has 19 luxurious rooms, each with its own toilet and shower or bath. For your comfort every room is equipped with an air-conditioner, fridge and a desk for a laptop. Facilities to make coffee or tea and a TV with Hotel Premium Package DSTV are standard in every room. Single, double or twin beds are available.
Three fully equipped self-catering units which can be converted into one or two bedrooms are available.
Breakfast is served in a cosy dining room.
Dinner can be arranged.



Save parking in the yard with electronically controlled gates are available and there are security guards on duty overnight.
Guests are welcome to use the large swimming pool in the beautiful garden.
Smoking is not allow in the rooms.